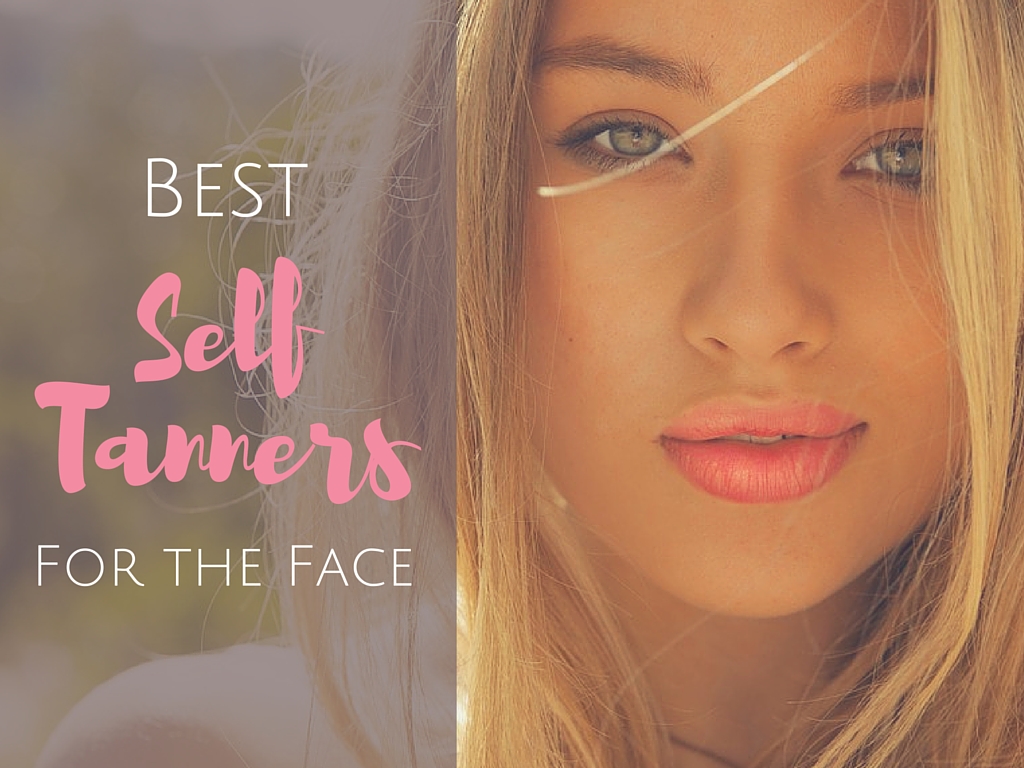 Facial skin is different from the skin on the rest of the body, so it is a must to use beauty and cleansing products that are more appropriate for the sensitivity and pH level of facial skin. This also applies to self-tanning creams and lotions; most self-tanners for the body are not necessarily advisable for use on the face.
Skin Types Matter
Generally, self-tanning lotions, creams, gels, and sprays that have very little or no oil are safe for use on the face. For people with naturally oily and acne-prone skin, using any tanning products with high oil content can prove to be too heavy for the skin, clogging the pores and causing buildup that leads to pimples or acne breakouts.
Your skin type is the biggest factor in which product you should choose. A one-size fits all approach may lead to less than desired results. Using the wrong type of lotion can result in overly oily skin, dry skin and it can affect your skins absorption of the tanner.
Before you purchase any tanning product, be sure to do some research on its ingredients, how it reacts to different skin types, and if it is gentle enough for use on both your face and body.
Finding Your Skin Type
If you are unsure of what your skin type is, then WebMD has this great article about skin types. Read through it and try to determine what you believe your skin type to be. Be honest with yourself, it will help you a ton in getting the most out of your self tanner.
Best Face Tanner for Normal Skin: ECO Tan Organic Face + Body Tanning Lotion
Our top pick for normal skin types is the Eco Tan organic face and body tanning lotion, a luxuriously smooth lotion for the whole body! This organic lotion is guaranteed not to give you an orange or green tint, since it gets it color naturally from the cacao plant instead of synthetic dyes.
Best Face Tanner for Sensitive Skin: Beauty By Earth Self Tanner
With sensitive skin, you want to make sure you're putting the very best products on your face. Cheap products can irritate the skin easily and cause or increase blemishes. This self tanner from Beauty By Earth is one of the highest rated organic products on Amazon and works great on all skin types, including dry, oily, and of course, sensitive!
Best Face Tanner for Dry Skin: Olay Total Effects Moisturizer Plus Touch Of Sun
One thing you might not know about UV rays is that they penetrate the skin much more easily when the skin is moist! So if you're one of those people with pesky dry skin, it can be difficult to find a lotion with the right blend of bronzers and moisturizers. This moisturizer from Olay will be a great addition to your regular skincare routine to help dry and flaky skin while adding an even glow!
Best Face Tanner for Oily Skin: ECO Tan Organic Face Tan Water
Oily skin, my mortal enemy! It's hard to find anything that doesn't make my skin feel more oily, especially in the self tanning department! That's why this tanning water is such a refreshing change from the heavy lotions that soak into those pores! Just apply it evenly with fingers or a cottonball every night before bed and wake up to a gorgeous, glowing complexion!
Choosing Self Tanners Wisely
There are a lot of great products out there, but these were the products that continuously came up in our research and the reviews are very impressive.
Whether you choose one of these products or not, research what you are putting on your skin carefully. It could make the difference between a bronze glow or disappointment.