---
I hope you love the products I recommend in this article. Just so you know, Bronze Booty may receive a commission or other compensation from the links on this page. This helps me keep Bronze Booty updated with all of this great information. I hope you find exactly what you're looking for!
---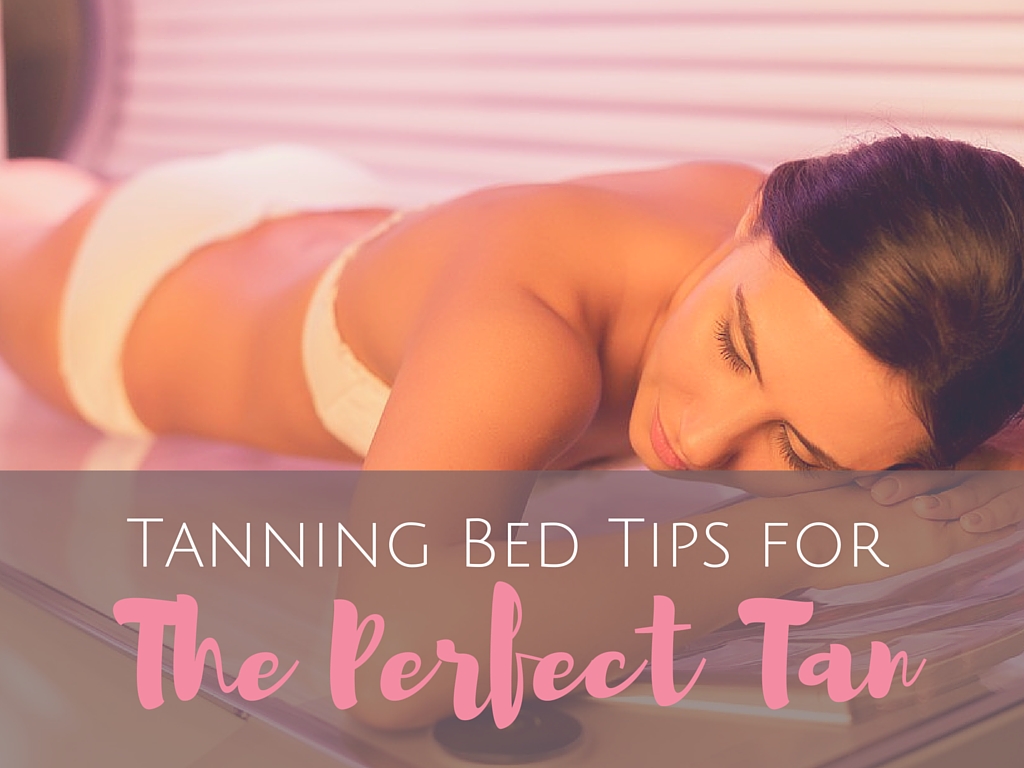 If you're not claustrophobic, and you don't mind being exposed to UV rays while lying down in an enclosed bed to achieve tanned skin, then you may have considered or already tried going to a local salon or spa in your area that offers tanning bed services.
Tanning beds are very popular especially during the winter when there's not a lot of sunlight and people want to maintain a healthy-looking complexion.
In order to maximize your tanning bed sessions, and also to ensure that you are safe and protected from many risks that come from this practice, there are tanning bed tips and guidelines that you should keep in mind before walking into that salon and using the tanning bed.
Below are some of the most commonly recommended tanning bed tips to help you achieve the perfect tan.
Ask about the services and programs offered.
Many tanning establishments offer packages and membership rates for those who want to come in for regular tanning sessions. Ask them to explain to you the different programs and levels, and to differentiate their tanning beds available (there are different pressures offered).
Tour the area and check cleanliness.
How do they maintain their facilities? Are the tanning beds clean? Do they provide towels, and are the chairs, lounges, and changing areas regularly cleaned as well? Ask about the kind of cleaners they use for their equipment; remember, you will be sharing this equipment with other people so your personal health and safety should be a priority.
The eyelids can not adequately protect your eyes from the high-level UV rays that a tanning bed emits. It is very important to wear tanning goggles for the duration of your tanning bed session. You can move the goggles around from time to time to avoid the "raccoon eyes" look, but only for a few seconds at a time. Direct UV rays in high levels can cause many vision problems, so beware.
There are different lotions you can use before and after your tanning bed session. Some of them are applied to your skin prior to the session in order to adequately moisturize and prepare the skin for the tanning. An after-tan lotion, meanwhile, can make the tan more even and look better as the solution sets in. Keeping your skin moisturized and hydrated also prolongs the tan.
The generally accepted rule is to wait at least 48 hours in between tanning bed sessions. This allows your body to heal after the UV exposure. Once you have built a base tan, you can just maintain that base and lessen the frequency of tanning bed sessions (this also lessens your risk of skin cancer and early aging onset).
Don't wear excessive make-up, deodorant, or perfume before the session.
Deodorant can actually hinder effective tanning, leaving you with an uneven tan. Some of the chemicals and compounds used in cosmetic products and perfume may react negatively to tanning sessions.
Don't use a tanning bed without medical consultation.
If you have medical conditions, or are currently taking prescription medication for any reason, it is best to find out first with your physician if tanning bed sessions are OK. Some medications for blood pressure, antibiotics, or skin problem medications do not mix well with tanning beds.